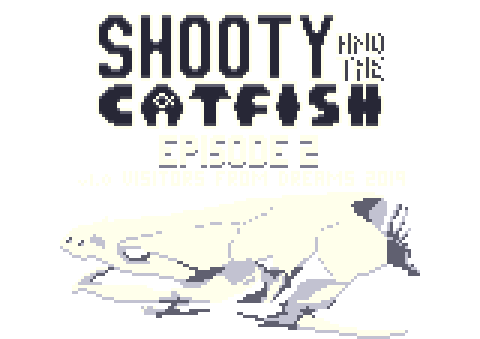 Shooty and the Catfish - Episode 2
Shooty and the Catfish Episode 2 1.1 update!
---
Hello everyone, the Shooty and the Catfish Episode 2 1.1 version is now live and features:

- A fix to a soft lock which would prevent you from accessing the dungeon and the optional boss fight if you were to leave the dungeon after finding the wagon key item.


- Several spelling fixes.

I havent had anyone contact me with any other issues so hopefully its all good from here on out! Thanks to everyone who has played it!

Also on a side note yesterday I launched the Patreon video that I am hoping will help finance the rest of the project, you can find it here:


and if you are interested in helping to support the project you can find me here: https://www.patreon.com/VisitorsFromDreams

Thanks again everyone and happy gaming!
Files
SC_EP02_v1.1_OSX.zip
90 MB
Oct 16, 2019
SC_EP02_v1.1_WINDOWS.zip
89 MB
Oct 16, 2019
Get Shooty and the Catfish - Episode 2